Longer Ride Requested Today!
Rain was forecast here in San Diego but about 90% of the time they're wrong AND since we offer 100% refund in case of rain today's group decided to wait until this morning to decide. We woke up to SUNSHINE! First we took the Ferry to Coronado then rode out the Bayshore Bikeway to the IB Pier. There was barely anyone around  – probably because the Super Bowl was on!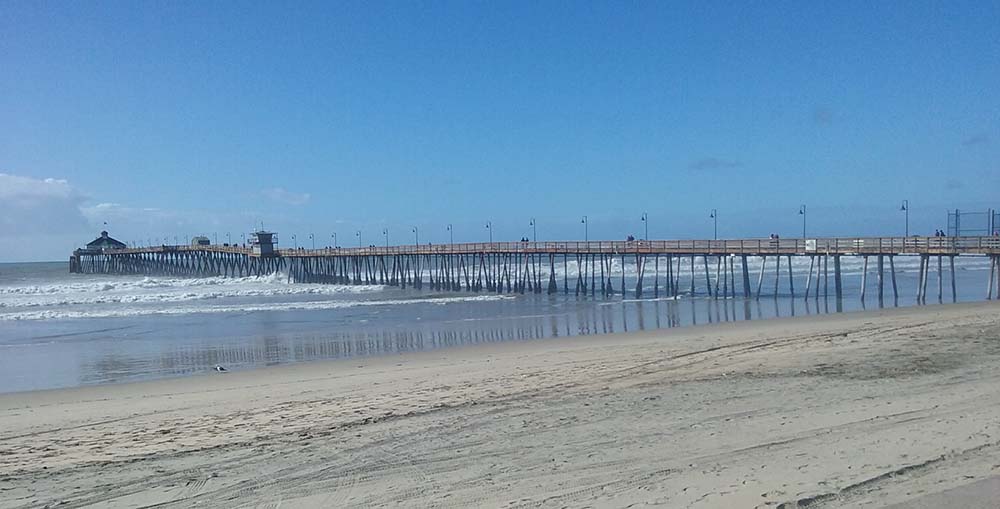 IB Pier
In the distance: Coronado on the left & San Diego on the right.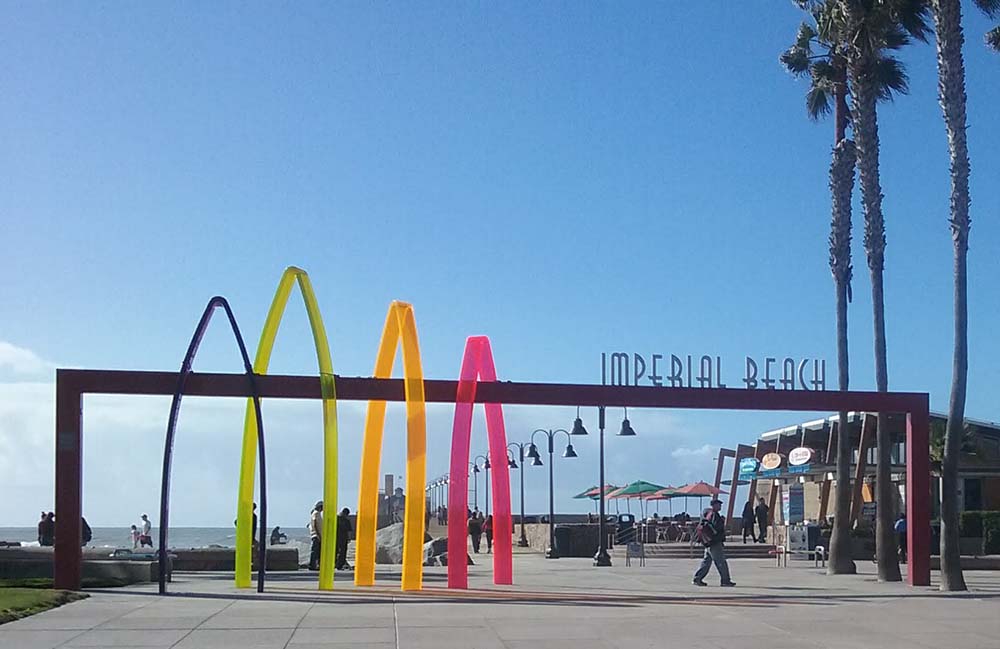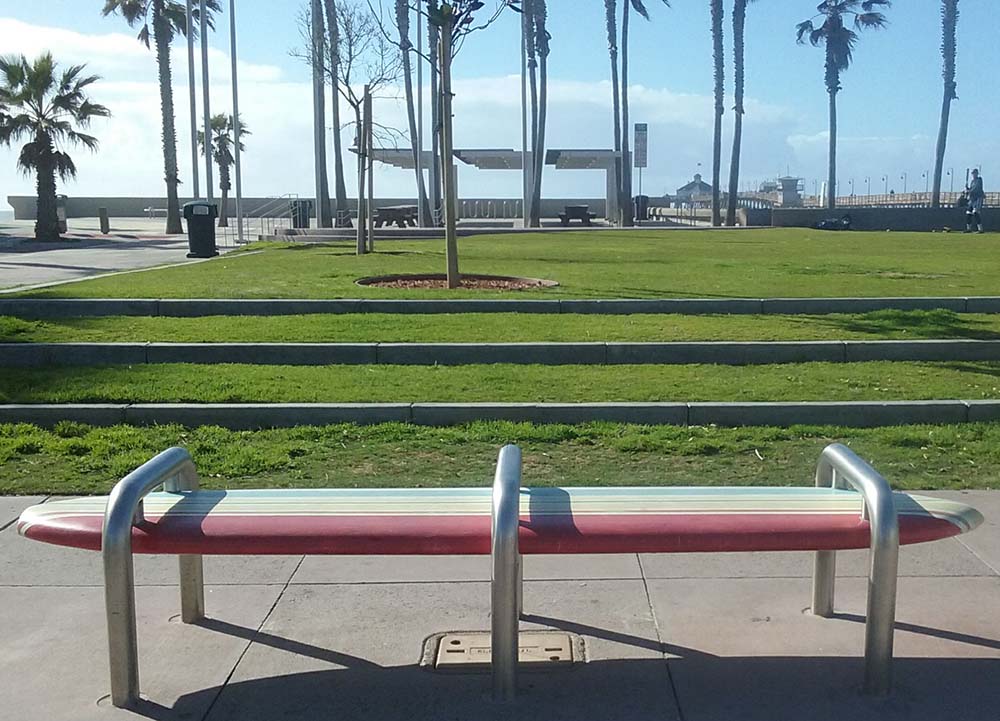 Sit and think about returning here to surf!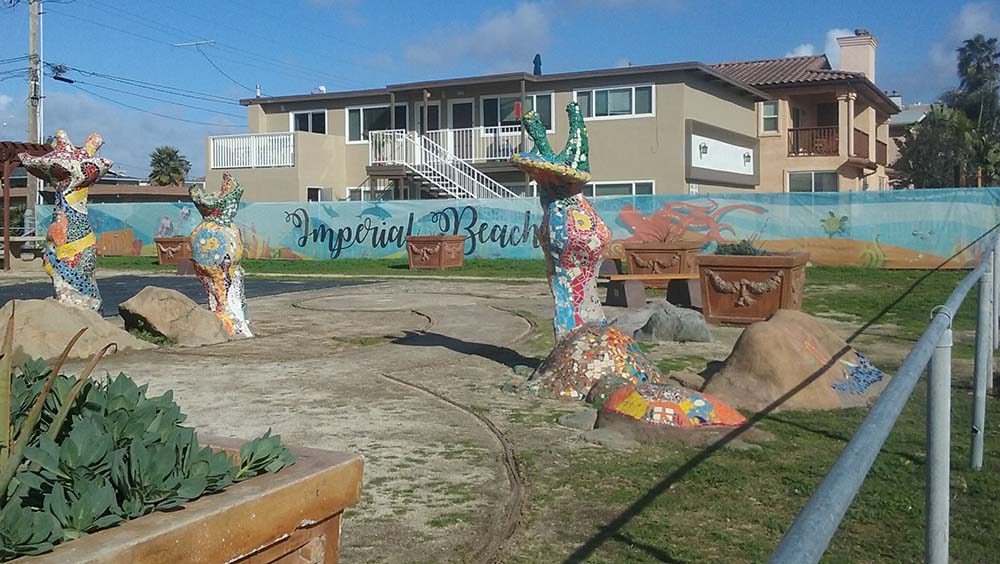 Sculptures Everywhere!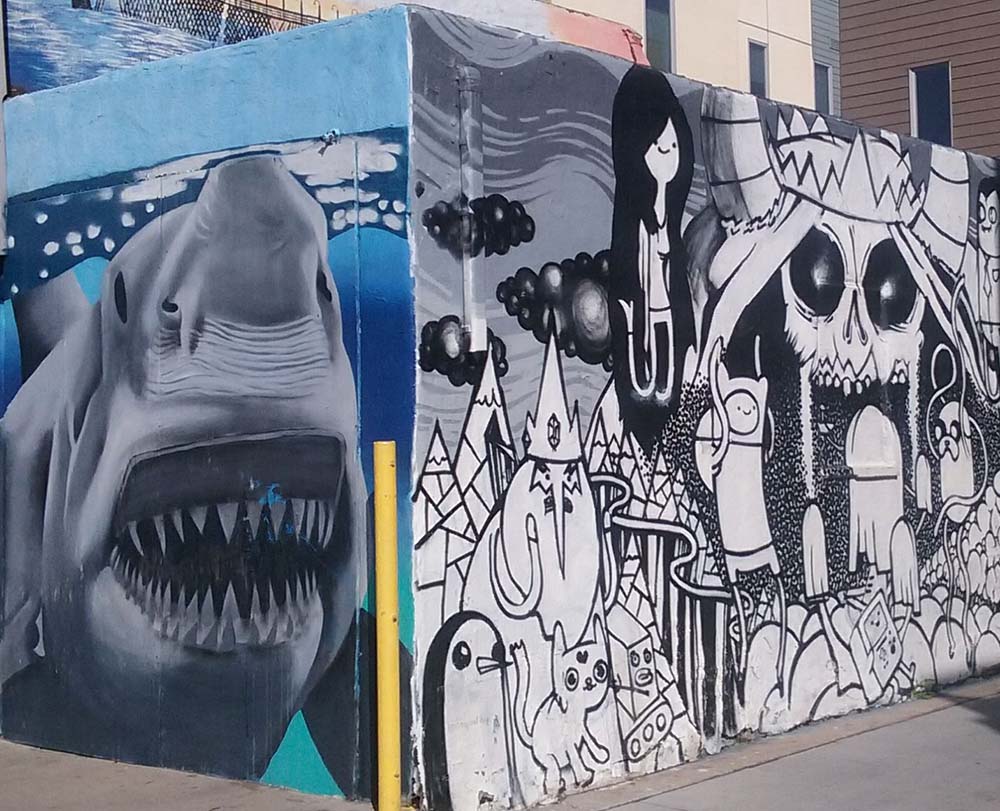 Street Art Galore!