No Rain – Just Seals!
Rain was predicted for today so my scheduled tour cancelled last night. No worries as we always give 100% Refunds if it looks like rain. But the sun was actually shining bright today so I decided to ride up and visit the seals in La Jolla, just a bit north of Mission Bay. So beautiful seeing the seals in their natural habitat. AND today's guests will return in a couple of weeks to ride our lovely Mission Bay Tour.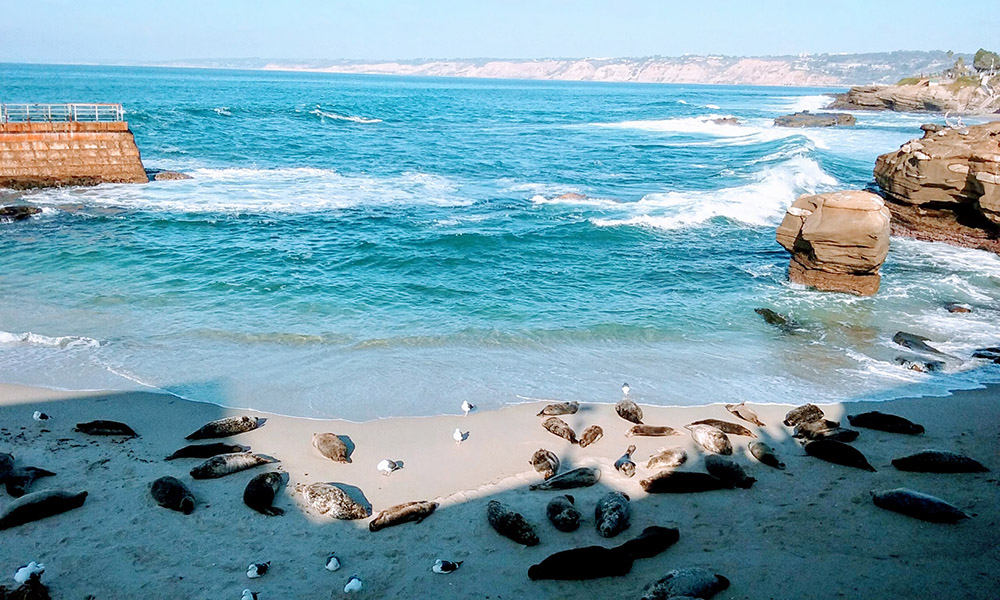 La Jolla Seals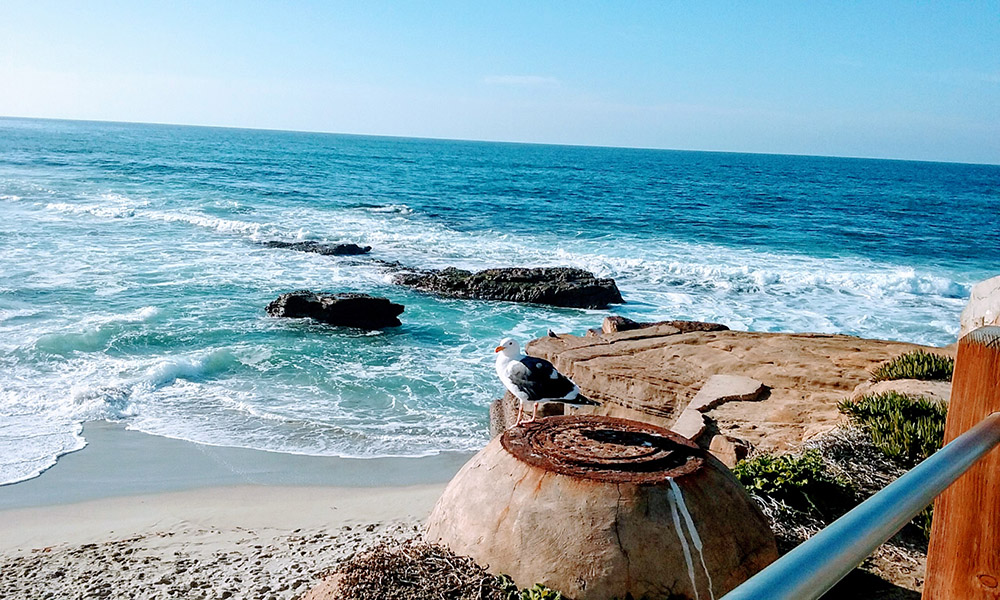 Birds Like it Here Too!